New Orleans is directly feeling the impacts of climate change, and Entergy is committed to making a difference. Entergy New Orleans has a plan to provide 70% clean, zero-carbon emitting power to our customers by 2030, while maintaining our commitment to keeping customer costs among the lowest in the nation.
Entergy is proud to operate one of the cleanest power generation fleets in the nation. Today, about 50% of the energy Entergy New Orleans customers use is clean – meaning it comes from sources that don't emit carbon dioxide, such as hydropower, solar and nuclear energy. In fact, our carbon dioxide emission rate is about 50% below the national average.
---
How Can We Reach 70% Clean Power by 2030?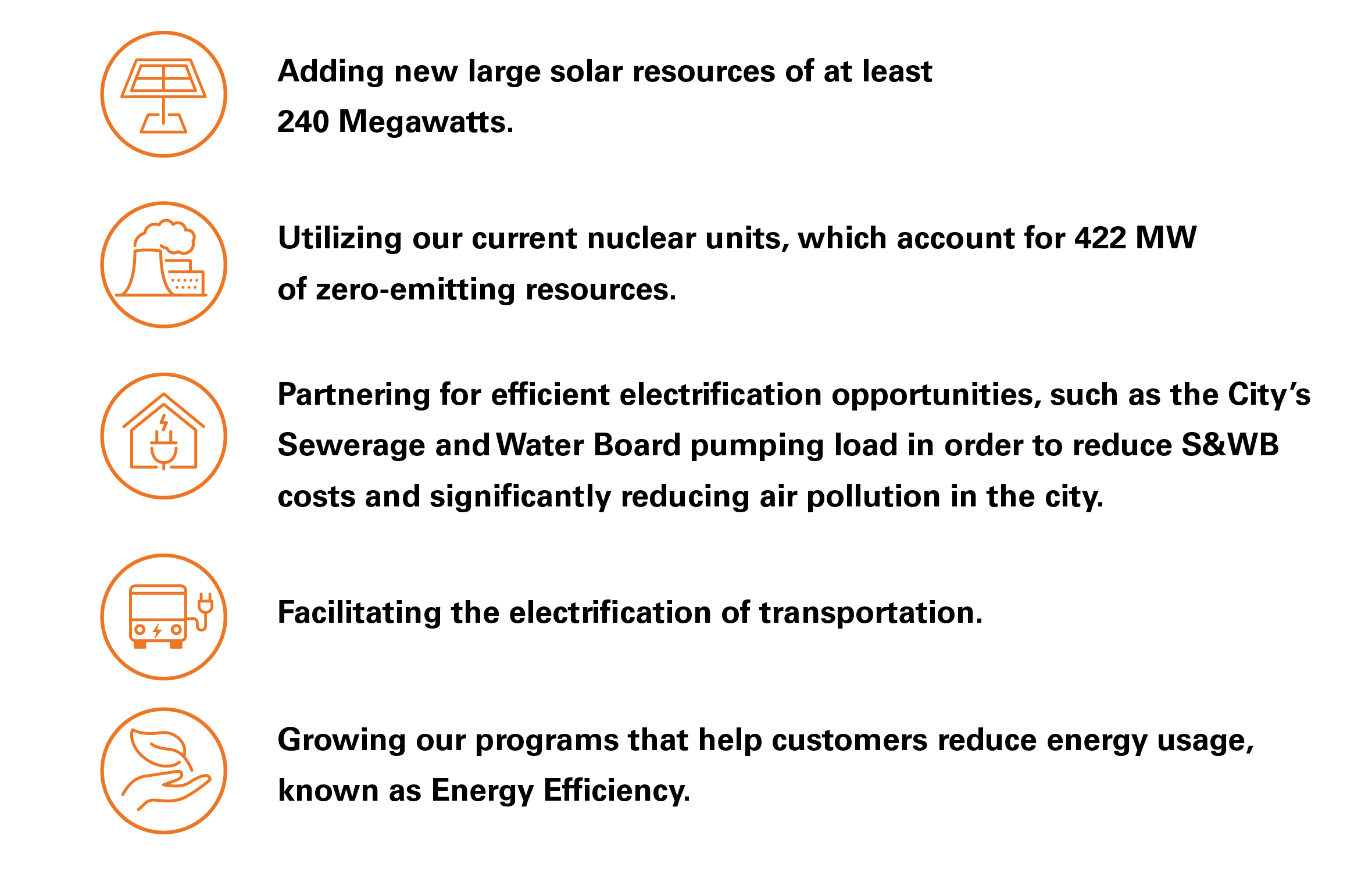 "Entergy is on a path to become the model for how energy companies address climate change. In partnership with the city, we will build upon our progress by continuing to innovate with new strategies that combat climate change."

David Ellis
CEO, Entergy New Orleans
---
Vision 2030 and the Clean Energy Blitz
Our Clean Energy Blitz includes increasing clean technologies at the regional and local levels, adding large-scale solar farms, increasing energy efficiency, electrifying local infrastructure and continuing our use of emission free nuclear energy. This strategy will take advantage of all tools at our disposal to achieve a cleaner, more sustainable future.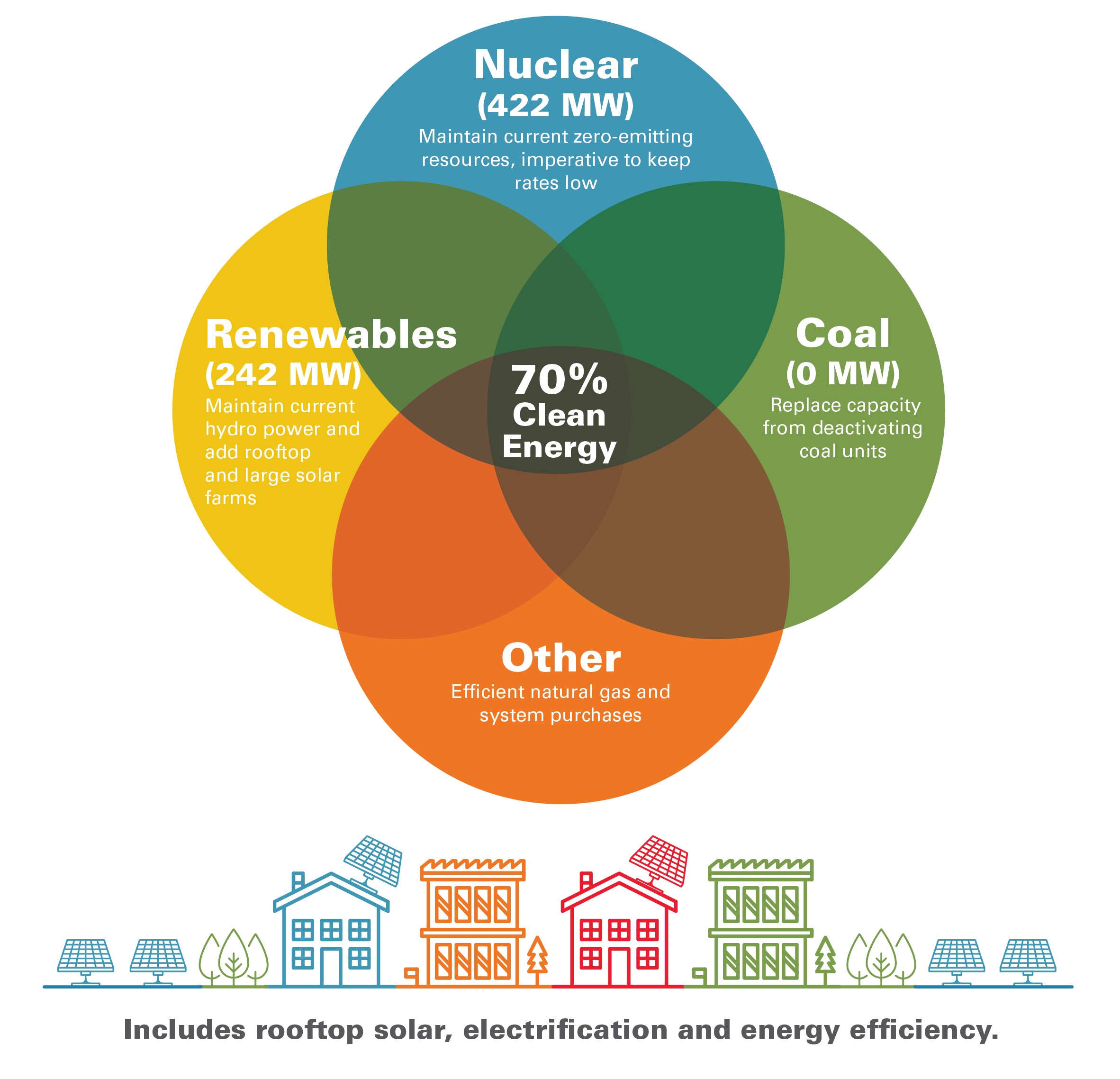 ---
How Can We Decrease Carbon Emissions Below U.S. Targets?
By adding to our clean electricity generation and eliminating coal resources, Entergy New Orleans will cut its carbon-emission rate by a projected 46%, surpassing the emission reduction target from the Paris Climate Agreement. Our plan would build on the progress enabled by past local government actions and policies and make New Orleans a global leader in reducing emissions and doing its part to combat climate change.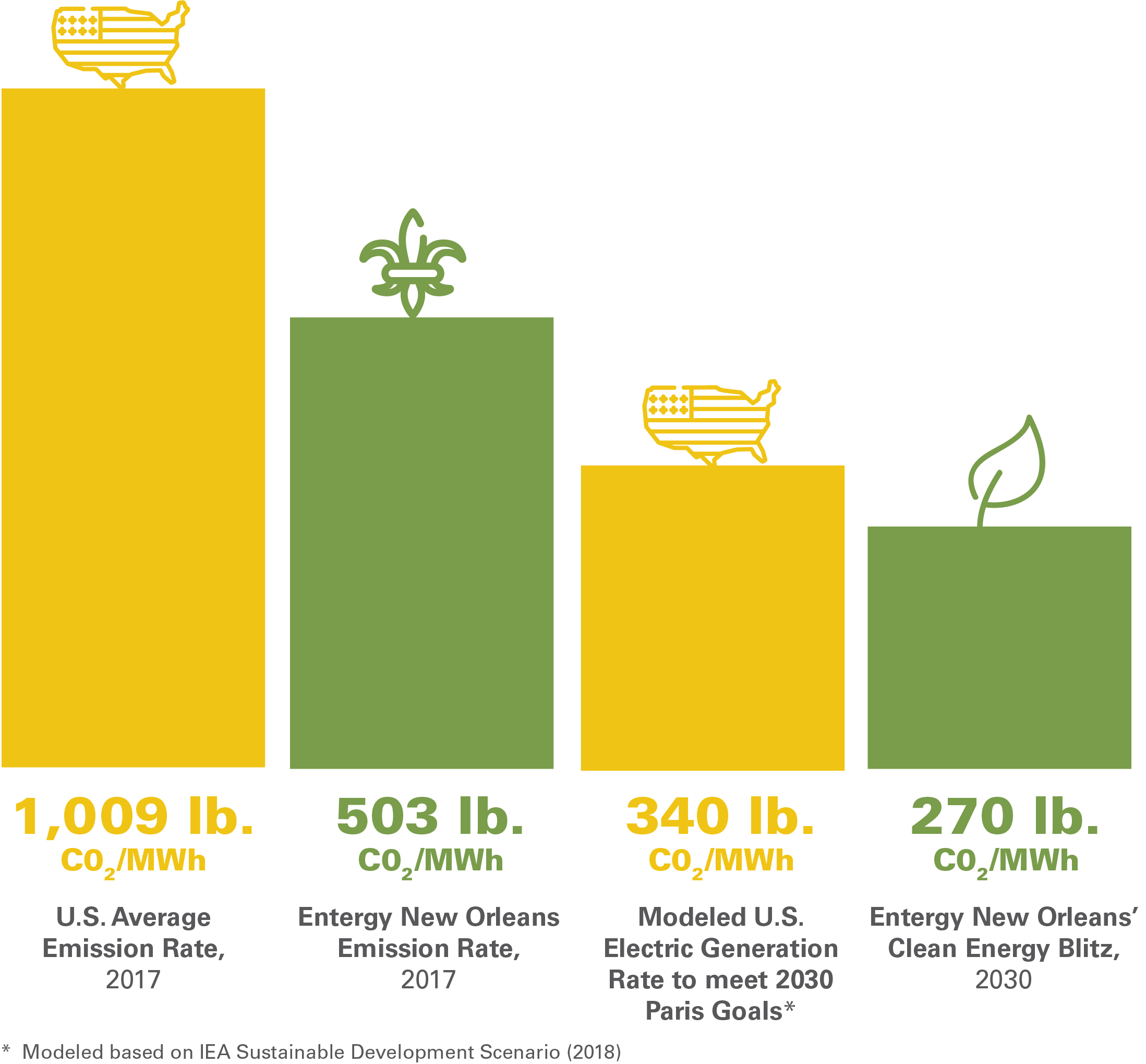 ---
Clean Energy Benefits Our Customers
THE COST TO OUR CUSTOMERS: ONLY 1% RATE INCREASE
The Clean Energy Blitz will provide families with cleaner energy, keep costs affordable and take steps to slow down climate change. Adopting our plan will increase customer rates by only 1 % over a 20-year period. The Resilient and Renewable Portfolio Standard alternative suggests providing 100% renewable energy to New Orleans, however it will increase customer costs by up to 65% from now until 2040.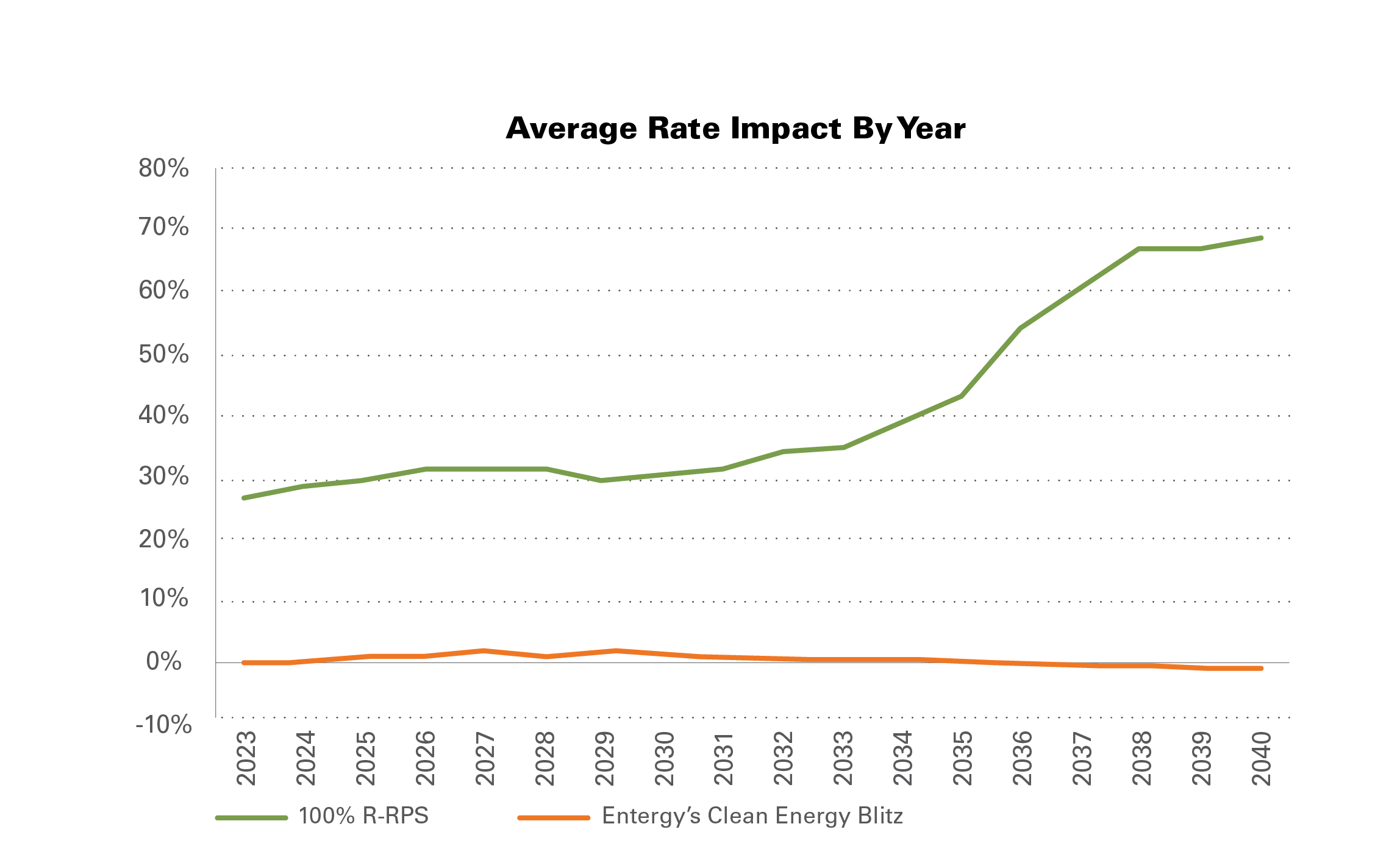 ---
Have questions or want to learn more about our plan? Email us at nolacleanenergy@entergy.com to get in touch with a representative.